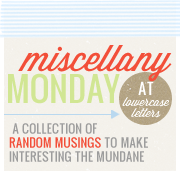 Luke and I decided not to really do anything for Valentine's Day this year. We went out to lunch, just the two of us, on Friday, but decided to leave it at that. So I was pleasantly surprised to come home this afternoon to find a beautiful vase of roses on our kitchen table. Awwwww...... :)
Even more exciting to me than Valentine's Day is the fact that today marks the day we can officially file our tax return. Stupid Congress taking so long to pass everything at the end of last year - we would have our return in our hands by now if not for having to wait because we itemize.
Dillon's really makes the best frosting ever (except for the woman who made my weddin cake, but how accesible is her frosting?). I pushed myself a little harder at the gym tonight to make up for my discovery of Dillon's frosting. lol
The House is talking about a
22.4%
cut to Head Start for the remaining six months of the 2011 fiscal year. This is huge. According to everything I've read today, this would result in over 200,000 children losing services and ovr 50,000 employees losing their jobs (in the U.S.) I'm pretty passionate about Head Start, not just because they cut my check every month, but because I believe that it's a good thing. Study after study shows the benefits of early education, and Head Start provides this to the poorest of the poor who may not otherwise be able to afford a quality early education for their child(ren). If you feel so moved, please consider contacting your members of Congress by email and ask them to reconsider this proposed cut of funding. If you go to
this link
, you'll find the information you need to do so. There's a form letter you can use, or you can make changes to it to add your own thoughts.
I feel like I should add one more miscellany so that I don't end on such a downer, but I just don't have anything else. Good night all!